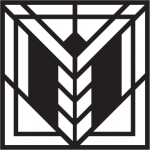 At the Nichols Partnership, we specialize in the development of commercial, mixed-use, and multifamily real estate in Denver, Boulder and across the Front Range. The Nichols Partnership develops connected communities that respond to and enhance the context in which they are built. Over the past 30 years, Nichols Partnership has engaged in projects that respond to unique market opportunities and improve urban environments. We have been highly successful in isolating under-served markets with "niche" development opportunities and providing a quality product that meets local demand. Innovative architectural design and a commitment to quality and sustainability are inherent in all of our developments. We are not bound by the stringent regulations of a large national developer and as such, we are highly flexible and able to develop one-of-a-kind projects that are innovative and unique.
We are driven to responsibly enhance the communities in which we work by embracing technology and innovation to deliver projects that stand the test of time. Over the last three decades of developing on the Colorado Front Range, we have attained fluency across a full spectrum of real estate products, earned a reputation for quality and responsible development, and established trust with a wide spectrum of partners and local governments.
Our development projects in multi-family, retail, office, and hotel have ranged in size from $5 million to $300 million. These projects typically involve complex financial structures, public-private collaboration, and significant community involvement on high-density infill sites with a focused approach to placemaking. We welcome the opportunity to partner with third-party owners, bringing our expertise and innovation to deliver first-class real estate projects.
The Nichols Partnership investment discipline is applied to every potential development project and revolves around four considerations:
1. Do compelling supply/demand opportunities exist?
2. Are there barriers to entry within the submarket to deter future competition?
3. Will the building enhance the community?
4. Will the investment achieve the financial goals of our partners, investors, and lenders?
The Nichols Partnership's portfolio consists of over three million square feet of office, multi-family, hotel and retail properties throughout Denver, Boulder, Fort Collins, and Napa, California. Many of these projects have received awards including Development of the Year from the Downtown Denver Partnership, ULI, NAIOP, Rocky Mountain Real Estate, and AIA.